ER can design and build a wide variety of steel tanks and containers with as many components or fittings needed for your business activities.
If you already know what you need, sent us your specifications at sales@ertanks.com. We will send you a quote as soon as possible.
If you are not sure what you need, browse our standard products, or contact us today for more information. We are not limited to these products and will custom build to your needs.
ER also repairs old or used equipment.
  
Quality Solutions in Steel Tanks and Containers
---
Services
Custom Tank Design Engineering
Tank Refurbishing and Repair
Steel Grit Blasting
Paint Shop, High Performance Coatings
Test Performed on our products
Hydro Test: To insure no leaks
Surface Profile Test: Measures steel grit blast deepness
Steel Thickness Test: Performed only on used equipment for repair, to measure steel thickness before receiving paint.
Paint Test: Measures paint thickness to fit customer standards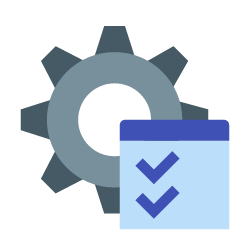 Optional Tank Features
---
Additional ports
Additional manways
Weirs
Internal or External Feed lines Flanged or Welded
Gel line
Jet line
Internal, External, or Dual Manifold
Float ball liquid level gauge
Lifting lugs
ABS brake system
Steam coils
Custom interior coatings or bare/uncoated
Custom exterior coatings
Wheels- steel, aluminum
Tires- Custom, specific brand
Mixers